The Castlemaine Field Naturalists Club produces a range of brochures to help you explore our region. These showcase the rich variety of bushland, parklands, fauna and flora, geological features and historical sites of the Castlemaine district. Many of these brochures are available in the Information Centre, Mostyn Street, Castlemaine or can be downloaded from this web page.
Explore the region in your own time and use the many resources on this website to help identify the flora and fauna you see on the way.
Click on the links below to download a printable version of these guides.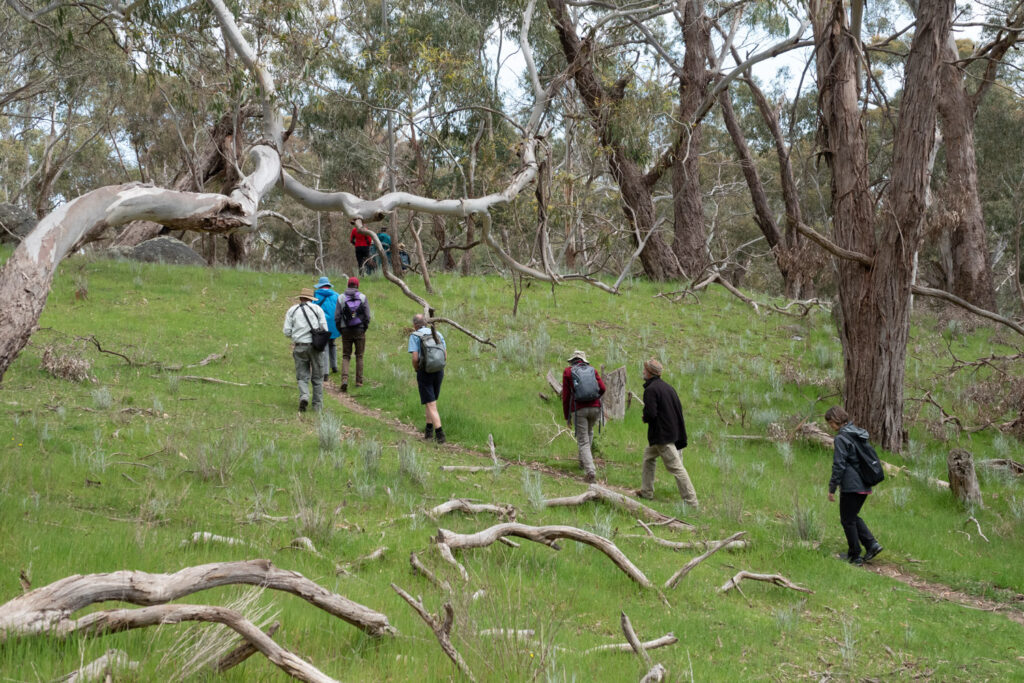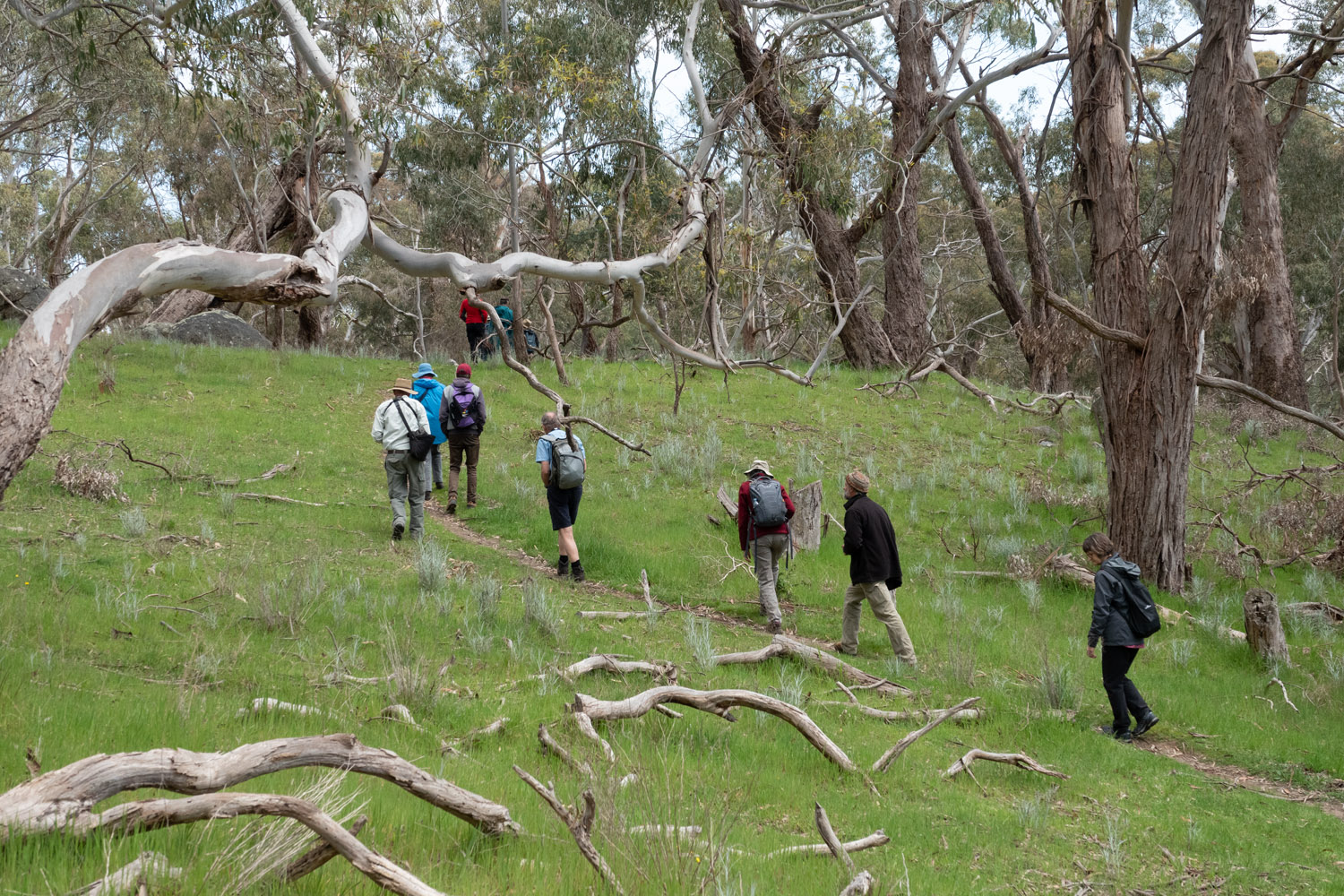 A Walk from Chinamans Point to Expedition Pass
A Walk from the Garfield Wheel to Expedition Pass
A Walk in Dead Horse Gully, Norwood Hill
A Walk in Kaweka Wildflower Reserve
A Walk to Smith's Reef from the Gowar School
A Walk to the Botanic Gardens via Kalimna Reserve
Muckleford Forest Walk to the Red White and Blue Mine
Walking in the Mount Alexander Shire
Acacias
Castlemaine Cemetery Plant List
Castlemaine Chewton Native Plants
Castlemaine Plants for Castlemaine Gardens
Common Native Grasses
Common Orchids of the Castlemaine District
Egg and Bacon Peas of the Central Goldfields
Eucalypts of the Castlemaine District
Ferns of Mt Alexander Shire
Kalimna Park Indigenous Plant List
Mistletoes of the Castlemaine District
Mount Alexander Plant List
Muckleford Forest Plant List
Native Street Trees and Shrubs of Castlemaine
One Tree Hill Plant List
Rare & Endangered Species of the Castlemaine District
Sandon Forest Plant List
Significant Trees in the Castlemaine Botanic Gardens
Rushes of Castlemaine
Wattle Flat Plant List
---
Cootamundra Wattle Harms Our Local Natives
Distinguishing between Needle Grasses and Native Grasses
Espartillo
Weed List for Castlemaine District
What to do if you find Needle Grass
Bird List of the Mt Alexander Shire
Where to Find Birds in Mt Alexander Shire
Geological Features of the Castlemaine District
Other guides to walks in our region
A walk on the Kalimna Circuit Track
The Friends of Kalimna Park have produced an interpretive guide for the Kalimna Circuit Track which you can download here.
Birdwatching for beginners, Forest Creek, Castlemaine
Connecting Country in conjunction with our club and Birdlife Castlemaine District have produced a guide for a beginners' bird walk along Forest Creek, Castlemaine with QR codes for bird and habitat information at each of several sites along the track. The guide can be downloaded here.
Twenty bushwalks in the Mount Alexander region
The Friends of Box Ironbark Forests have produced this excellent book to encourage visitors and residents to explore and appreciate our local bushlands. The book is available from the Friends group online or from local bookstores.